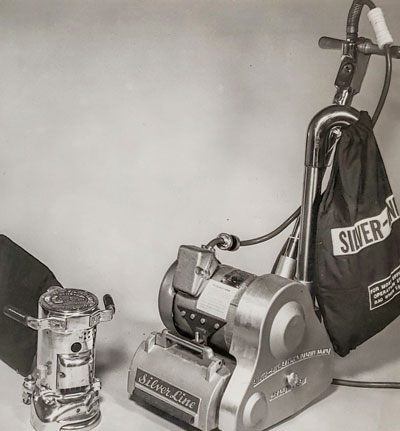 WHY ESSEX SILVER-LINE?
Since 1958, Essex Silver-Line Corporation has been manufacturing floor sanders with one goal in mind: to manufacture the world's finest floor sanders.

Today, Silver-Line sanders are known world wide as the leader in floor sanding equipment. Each Silver-Line machine is not only hand built by skilled New England craftsmen with an eye for detail but also tested and packed in the USA to assure quality and performance.
Essex Silver-Line has a product for all of your hardwood flooring needs. Our products range from our Rental Product Line of sanders, designed to be a great addition to your rental fleet and make your customer feel like a flooring pro at a fraction of the cost, to our line of carpet care equipment and chemicals to abrasives.
All Silver-line products are designed for efficiency and engineered to stand up to even the toughest customer. Our commitment to quality is built into every sander. We also offer unprecedented customer support and expert advice to back up each Silver-Line product made. As always, we strive to give our customers the best possible equipment and products to complete their floor sanding and refinishing projects like a pro.
Contact us today to receive free information regarding our product line, or to speak to a sales representative.
COMPANY TIMELINE
Our Company History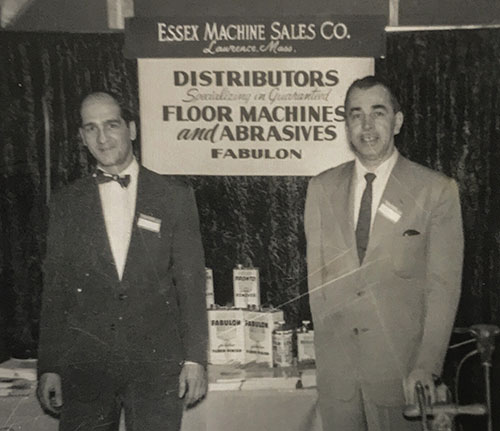 Essex Machine sales was founded in 1938
Essex Machine sales was founded in 1938 by Francis Barous in Lawrence, MA. Francis sold sandpaper and other sundries to hardware stores throughout New England. It was said Francis could sell ice to an Eskimo and he was successful in his dealings.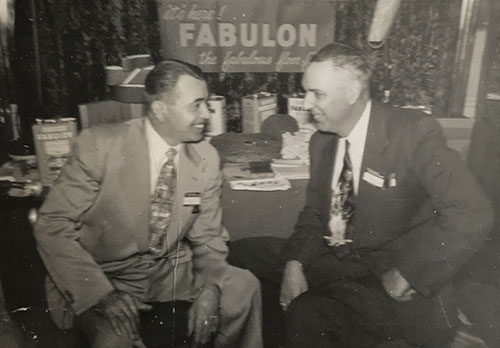 Top salesmen in the country
During this time Porter Cable was manufacturing floor sanders and Francis was asked if he would be able to sell the equipment. Not only was he successful but he became one of the top salesmen in the country for PC. He was so good he wasn't allowed to participate in some of the sales contests because he always won.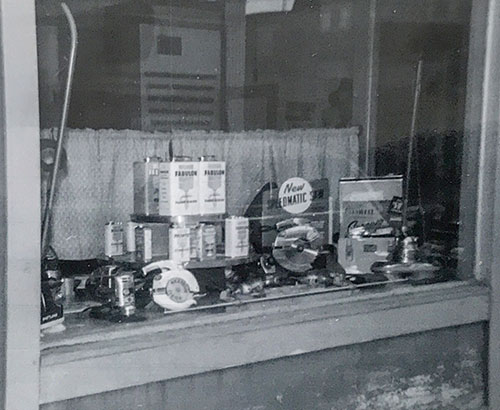 Silver-Line Sanders was started
Before he made his own sander Francis sold Porter Cable and Lincoln sanders. When Clarke purchased the rights to the Porter Cable sander Francis decided it was time to make his own line of floor sanders. Silver-Line sanders was started. Using his years of experience, he designed the SL8 sander to be user friendly and inexpensive to own. Francis also manufactured the SL6 edger in Lawrence, MA.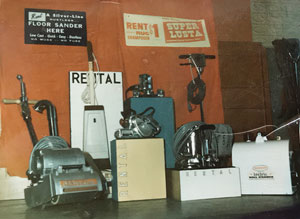 Building the Silver-Line name
In the 1950's Franks eldest son, Francis went to work for the company. Together they began to build the name, Silver-Line Floor Sanders. Local paint and hardware stores were making money renting the Silver-Line brand and getting rave reviews. Franks youngest son, Dennis came started at Essex Machine Sales during the 1960's.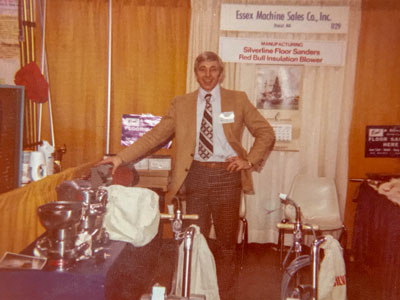 A new way to market the floor sanders
The late 50's found a new way to market the floor sanders. The fledgling rental market was starting and rental stores were taking some of the business for floor care away from the hardware and paint stores. The 60's saw gradual growth of the Silver-Line Brand with word of mouth advertising working its magic in this new market.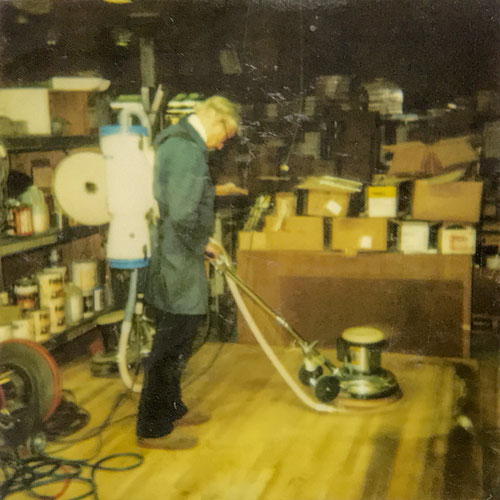 Silver-Line becoming a real force in the rental industry
Essex Machine Sales started to represent other equipment to bolster their lines. In addition to abrasives, they sold floor maintainers, drain cleaners, wall paper strippers, anything to get their foot in the door.
In 1968 Essex Machine Sales was incorporated in Massachusetts. Frank and Dennis were working full time for the company. With the company incorporated they entered the 1970's ready to bring their sanding equipment to the masses. The late 70s saw the brand building momentum and becoming a real force in the rental industry.
Always looking for new products Frank and Dennis manufactured and sold the "Red Bull" Insulation blower and had items private labeled for them.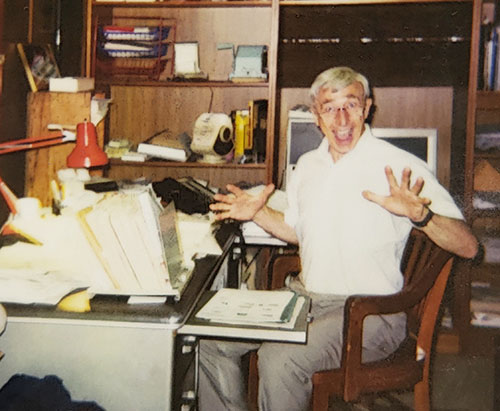 A new location
Near the end of the 70's the company moved to its current location in Dracut, MA.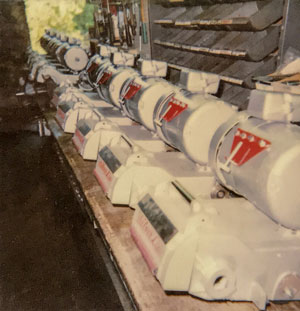 More products added- Essex Silver-Line Corporation was born
The 80's saw Frank & Dennis take over for their Dad, they purchased the rights to a 7" edger (The SL7) and a 220V 3 HP sander from a family company in NJ. The two companies, Essex Machine Sales and Silver-Line Sanders were combined to the company known today as Essex Silver-Line Corporation.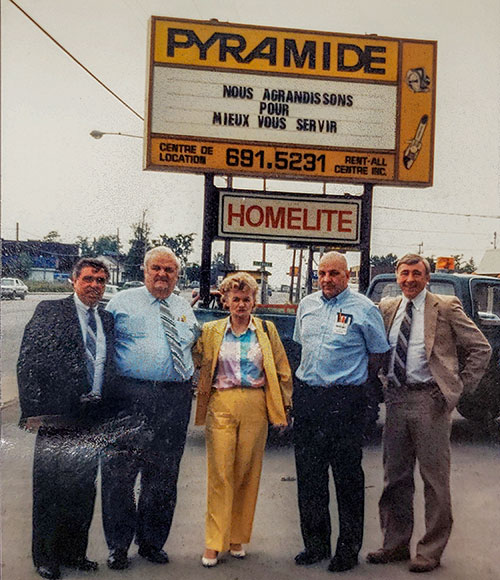 Heading west and north
With a new edger and name, Essex Silver-Line Corporation saw unprecedented growth and the SL8 became one of the most popular sanders in the rental industry. We supplied the small rental stores with our sanders, edgers and unsurpassed product knowledge.
The company purchased a small distributorship in Portland, OR when the owner was retiring. Dennis and Frank wanted to keep a distribution presence on the west coast and this move made sense, thus Essex Silver-Line West was created.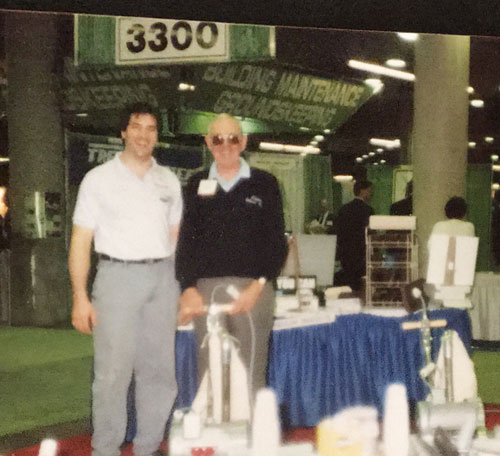 John Goddard joins Essex Silver-Line Corporation
In 1990 Frank's son-in-law, John Goddard came to work for the company. John worked in each department building the SL8 and SL7 before he took over the drum department. After a couple of years he ran the shipping department before moving onto sales.
This time also saw the hardware stores getting back into equipment rental and taking on the stand alone rental stores. Companies like Cotter & Co., Servistar and Do It Best all started rental programs. For floor care this was a 360 degree turn around as the hardware store had been where you would rent floor sanders. When the 50's and 60's saw the growth of the rental industry many hardware stores got out of renting floor care equipment.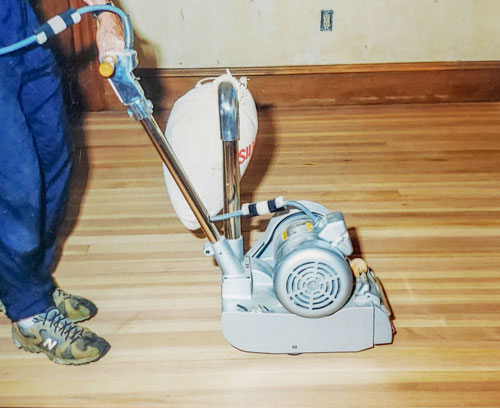 Striving to continue our goals
The Silver Line brand was the preferred machine for many hardware chains and we still support many programs including the Do It Best and Orgill programs.
Over the 2000s we have strived to continue our goals of offering the world finest floor sanding equipment with our outstanding customer service. As a family company we know that we have to be on top of our game every day.
We produced a "How to" DVD and our website had a "how to" essay so the DIYer could do the floor sanding project in the correct manner.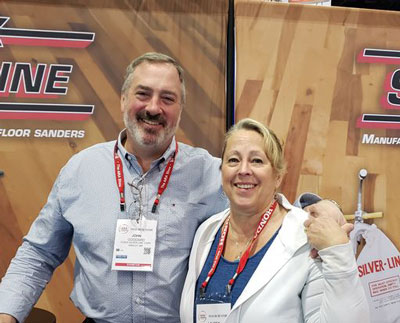 Now: 3rd gereration leadership and going strong
In 2022 the company is now a Woman Owned Business run by the 3rd gereration of family – Lauren "Barous" Goddard and her husband John. We look forward to another 82 years of supplying the best equipment to our wonderful customers. Essex Silver-Line West has moved to Ridgefield, WA and has become a leader in the rep groups of that region.