Carpet Machines
401 | 411TR Silver-Star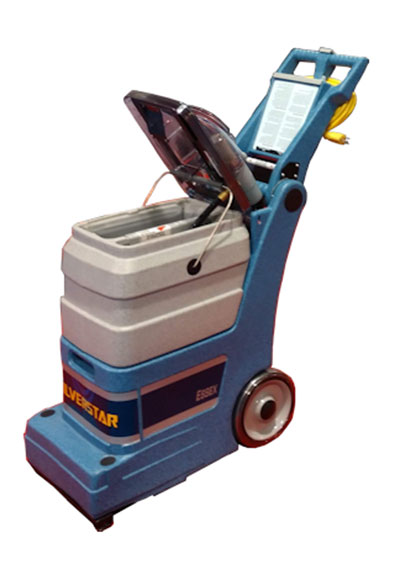 The Silver-Star Carpet Extractors from Silver-Line are lightweight and rental tough. Designed to clean carpets thoroughly, quickly and easily. They are a great addition to your rental fleet!
Weighs only 40 pounds so it's light enough for anyone to easily lift and transport
Self-adjusting, self-leveling, spring-loaded Chevron brush and vacuum shoe allows easy cleaning of all carpet lengths and uneven floors
Revolutionary patented lift-off bucket with bladder holds both clean and dirty water, eliminated need to pour into the machines and making filling and emptying incredibly easy. The result – no spills or mess!
Handle adjusts to operator height and folds down for easy transportation and storage
The 411TR Floor Valve switch reduces jet orifice by 80% enabling the Silver-Star to clean hard surfaces such as resilient flooring, vinyl & grouted tile
Over 90% water recovery
See-through recovery dome
Side Extension for cleaning right to baseboards
6 yrs on Tank, 1 yr Part & Labor
EDI-GAL500BX and EDI-GAL2534ACK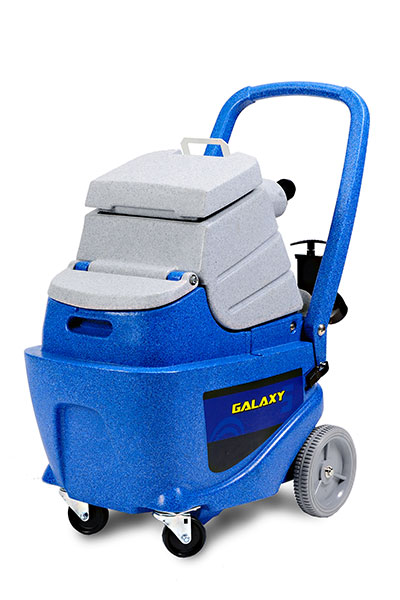 The Galaxy 5™ was designed for remarkable power housed within an incredibly lightweight and portable package. It is the obvious choice for auto detailing and for those jobs where a small yet powerful unit makes more sense.
No drip" motor cavity guarantees water spilled on the outside of the machine stays out!
Opens quickly like a clamshell for fast and easy servicing.
Upright-mounted motors along with a special intercooler guarantee long life and durability.
Full complement of optional accessories attaches to the back of the unit for cleaning upholstery, stairs, etc.
Silencer system for quieter operation.
Handle folds down for easy transport and compact storage.
Galaxy 500 BX with 1530 ACK Wand and hose assembly
5 Gallon solution tank, 4 gallon recovery tank 120 PSI, Single 3 Stage vacuum motor, 136" Waterlift
1530ACK includes:
330-11003FB – Single Jet 10" Stainless Steel Wand
1040AC-HP – 15" Vacuum/Solution Hose Assembly (100-250 PSI)
2 years on parts & labor, lifetime on rotationally molded housing.
MADE IN THE USA!
EDI-300MH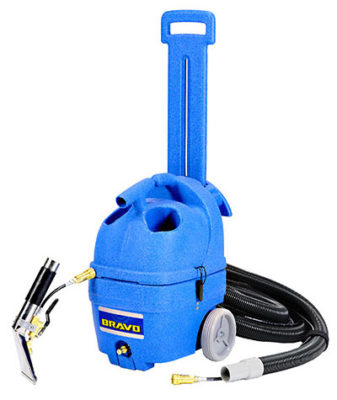 Bravo Carpet Spotter and Upholstery Cleaner
Amazing 106″ water lift in a 3 gallon package! No set up time – simply unload and begin carpet or upholstery cleaning immediately. Compact size and maneuverability make the Bravo™ ideal for spotting and quick cleaning of small, carpeted areas, upholstery and auto interiors. Operators will appreciate the specially designed molded-in holders that carry spray bottles, leaving the hands free.
Bravo 300 MH Upholstery Cleaner & Spotter
3 Gallon solution tank, 3.5 gallon recovery tank
55 PSI, 2 Stage Bypass vacuum motor, 106" Waterlift
25' Powercord, 6" Wheels
5 years on parts & labor, lifetime on rotationally-molded housing.
MADE IN THE USA!
EDI-Gal2534ACK (2000 Series)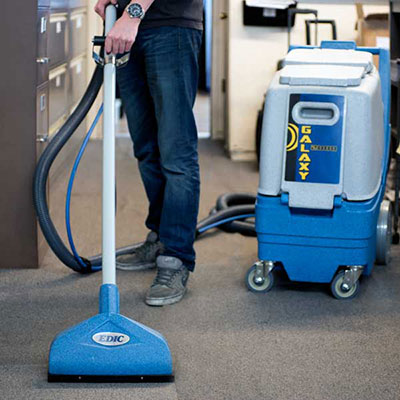 Heat Ready – Just add 705HR Heat N'Run external heater (Sold separately)
Galaxy™ 2000 12 gallon portable carpet extractors are powerful, compact and come "heat-ready". You can purchase any Galaxy™ "heat-ready" carpet extractor without the heater and if you change your mind, no problem. Simply order our external heater and you are ready to deep clean carpets with on-demand heat and unmatched cleaning power.
Galaxy 2000SX-HR with 2534ACK Wand and hose assembly
12 Gallon solution tank, 11 gallon recovery tank
100 PSI, Dual 2 Stage vacuum motors, 150" Waterlift
2534ACK includes:
1034-110015FB – Dual Jet 12" S Bend Wand
2540AC-HP – 25" Vacuum/Solution Hose Assembly (100-250 PSI)
3004ADN Air Mover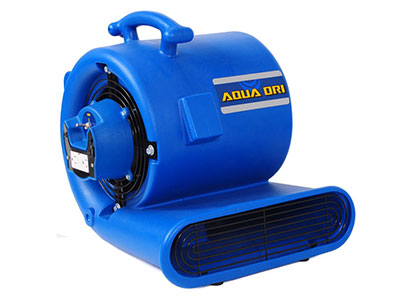 The unique body design of the Aqua-Dri air mover makes them easy to stack for use or storage. The Aqua-Dri can be used in four different positions. They are indispensable for quick drying of carpets, floors, furniture, etc.!
3 Speed, 4 Position, stackable air mover
1/2HP motor
3700 CFM
91/2" diameter blower fan
25' Power cord
5 year parts & labor, lifetime housing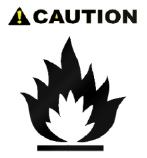 CAUTION! To avoid the possibility of spontaneous combustion and the ensuing fire that could cause injury or property damage: DO NOT EMPTY NEAR FLAME. For more efficient operation, empty bag when ½ Full.